About Us
ClearPath is a leading HRO with a focus on the contingent labor market. We have been providing contractor management and payroll solutions for over 15 years, and we cover the entire USA, plus Puerto Rico and Canada. With ClearPath, companies can efficiently and cost-effectively engage, retain and manage the talent they need, while mitigating the risks associated with contingent workers.
ClearPath's operational strengths, top quartile processes and procedures, and superior customer service are designed to mirror the business objectives of even the most demanding clients. Some of our core objectives include:
Paying contractors on time
Providing cost-effective solutions that save our clients money
Ensuring insurance requirements are met
Mitigating risk wherever possible
Providing superior customer service to all stakeholders
Expediting change management
Mission Statement
ClearPath's mission is to provide its clients with solutions that enable them to engage the contract talent they need in a compliant, cost-effective and efficient manner. Our primary focus is contract labor compliance and protecting our clients from the risks associated with engaging temporary labor.
By offering tailor made solutions to suit clients of all sizes with the highest level of service, our clients are able to focus on their core business needs without the burden of contract labor administration and liabilities.
Organizations
About WBENC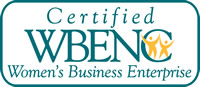 The Women's Business Enterprise National Council is the nation's largest third party certifier
of businesses owned and operated by women in the United States. WBENC is a resource for the
more than 700 US companies and government agencies that rely on WBENC's certification as an
integral part of their supplier diversity programs.
American Payroll Association
The American Payroll Association is the professional society for Payroll Professionals. It is the leading advocate for the advancement of payroll professionals and a catalyst for connecting the payroll industry with employers and government.
Information Service Provider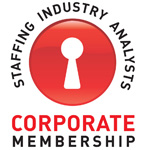 Staffing Industry Analysts, Inc. is the premier research and analysis firm covering the contingent workforce. Known for its independent and objective insights, the company's proprietary research, data, support tools, publications, and executive conferences provide a competitive edge to decision-makers who supply and buy temporary staffing. In addition to temporary staffing, Staffing Industry Analysts also covers these related staffing service sectors: third-party placement, outplacement, and staffing leasing (PEOs). Founded in 1989, the company is headquartered in Los Altos, California. For more information, visit www.staffingindustry.com.
Institute for Human Resources (IHR)

The Institute for Human Resources (IHR) provides certification and accreditation to industry professionals along particular HR verticals or domains. In doing this, IHR are able to build talent pools of highly skilled and trained professionals with critical niche skills and networks that can share best practices across key HR verticals. The certification and accreditation process is developed through an independent board of advisors who are industry experts within each domain and have access to the latest technology, best practices and thought leaders in their space. This helps to ensure the accreditation process is relevant, meaningful, and current. ClearPath's President and CEO, Renee Fink, is on the advisory board for IHR Contract Workforce & Talent Exchange Certification Program.
Astra Women's Business Alliance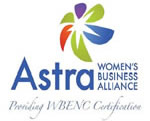 Astra is a 501(c)(3) non-profit corporation and a regional partner of WBENC. Astra provides WBENC and WOSB National certification to qualified women-owned businesses in the states of Alaska, Idaho, Montana, Northern California, Oregon, & Washington. Astra promotes business growth by creating opportunities for contracts with Fortune 500 companies while providing these corporations with highly qualified strategic resources. For more information visit: www.astrawba.org.
Management Bios
Renee Fink
President and CEO
Renee began working with ClearPath in February 1993 as a financial consultant and after nearly three years of consulting with the company, joined as our Chief Financial Officer in 1996. Before working as an independent financial consultant, Renee held management positions with Seagate Technology and SyQuest Technology. Renee brings over 29 years of financial and operational leadership with 17 years emphasis on contractor workforce operations to our team.
In her role as President, she brings a strong team spirit to our organization. Her philosophy is to have the teammates work collectively to establish the best in class procedures and solutions for our client and contractors.
Renee is a graduate of the University of Phoenix with a Bachelor of Science Degree in E-Business.
Jason Posel
SVP, Strategy and Solutions
Jason joined ClearPath in 2000 and has played a pivotal role in developing the company's solutions and growth strategy. Today he is responsible for working with our clients to design and engineer programs that align with their business needs while mitigating the risks and administrative burdens of engaging contract labor.
Jason has 10 years experience in managing contract workers and associated tax and labor law issues for corporate clients, staffing firms and independent contractors, and is a regular speaker on such issues.
He possesses a Bachelor of Science (Hons) degree from the University of Birmingham in the UK, and has studied at the London School of Economics.
Judy Gnade
Chief Financial Officer
Judy joined ClearPath in 1998, as Controller of SSPS, Inc, and has helped manage our sound financial stability for the last 12 years. Prior to ClearPath, Judy worked as the Controller for eleven years at Carey Development, Inc., a construction contractor specializing in custom homes, apartments, and commercial real estate. Before this she worked two years for a non-profit organization and four years for the Marin County District Attorney's office.
Judy attended Moorpark College in Southern California majoring in accounting. She brings over 30 years of accounting and supervisory experience to the team.
Sue Ortiz
VP, Compliance and Client Services
Sue began her career with ClearPath as Director of Client Services in March, 2001, with responsibility for customer service management and ClearPath's contractor compliance programs. Prior to joining ClearPath, she was Director of Client Services for the Credit Bureau of America for three years, having previously had a 30 year career with AT&T.
In her role as VP of Compliance and Client Services, she brings a strong client/customer satisfaction focus to our organization. Her philosophy is to not only satisfy clients and contract workers, but to insure we always strive to exceed expectations and "delight" our clients and contractors.
Sue has nearly ten years experience with contractor compliance issues and solutions and her experience covers all aspects including FLSA; exempt/non-exempt; wage and hour; co-employment; independent contractor classification, with a particular focus on California EDD driven regulations.
She is a graduate of the University of Phoenix with a Bachelor of Science in Business Administration and has extensive human resources related training from her career with AT&T.
Richard Blamey
Executive Director of Business Administration
Richard (Rick) Blamey joined ClearPath in 2008 as the Executive Director of Business Administration focusing on ClearPath's more complex financial reporting, pricing and legal activities. Prior to joining ClearPath, Rick spent 2 years as the Chief Financial Officer of eWork Inc., a prior parent company of ClearPath. During his time at eWork Rick gained exposure to the many facets of the contingent workforce market. Rick has over 25 years of experience including 5 years with Deloitte, 5 years with Tandem Computers (a large publicly traded technology company) and close to 15 years as the CFO in leading edge technology and services companies.
Rick has a Bachelor of Arts in Economics from Whitman College, an MBA in Accounting from the University of California at Berkeley and was a CPA in California.