ClearPayroll: Contractor Payrolling and Engagement
When you know who you want to hire
Often you already know who you want to work with. Many potential workers are found through internal referral channels instead of, or in addition to, using a staffing firm to find them. These pre-identified workers can include alumni, retirees, project-based and other types of temporary workers.
At ClearPath, we provide the means for you to indirectly engage these pre-identified contractors. From helping determine if they should be a 1099 or W-2, to all the on-boarding and ongoing administration involved in paying them, we take care of it.
Through our EoR service, ClearPath acts as a traditional employer - hiring your pre-identified workers as our own W-2 employees, capturing time and expenses, processing payroll, providing benefits and HR support to the consultants... Read more

ClearPath's AoR program enables companies to engage, pay and manage their Independent Contractors, 1099's and sub-vendors under one central contract. The result is an enterprise-wide process with consolidated billing and minimal administration, delivering significant cost savings for our clients... Read more

With our contractor payroll solutions, ClearPath becomes a firewall of protection for your business, enabling you to outsource the engagement, compliance, and administration of your contingent labor.
For more information or to speak to a member of the ClearPath team please complete our contact form.
ClearPayroll: Employer of Record Service
Our ClearPayroll program enables companies to efficiently and cost effectively engage the talent you need, while minimizing the risks and outsourcing the administration associated with contract labor.
ClearPath hires your pre-identified contingent workers as our own W-2 employees, and our costs are a fraction of those charged by traditional staffing companies for payroll services.
Contractor Engagement and Onboarding
As the legal employer, ClearPath manages all new hire paperwork, including employment agreements, worker eligibility and statutory enrollment documents. Client policies (background checks, drug screenings, NDA's) can be incorporated into the onboarding process to ensure corporate policy enforcement within the organization. Employees are covered by our statutory and commercial insurances, which include Workers Compensation, Commercial Liability, Error & Omissions.
Payroll Funding, Processing and Tax Withholdings
As the Employer of Record, ClearPath processes the payroll, and ensures all applicable tax withholdings are made. We provide payroll funding, have flexible payroll cycles, and offer direct deposit to all workers.
Time and Expense Capture, Reporting
ClearPath provides online self-service tracking and reporting tools for immediate, real-time visibility and information access. Our easy, convenient online system reduces costly hours spent on timesheet submission and approval. Our self-service reporting tools provide a snapshot of your total contractor use and activity.
Optional Employee Benefits
401(k) Plan
Limited Medical Benefit
Vision Insurance
Dental Insurance
Flexible Spending Account (FSA)
Commuter Benefits
Credit Union Membership
Employee Discount Program
HR Support
Another benefit of outsourcing the employment of contract workers to ClearPath is that as we become the Employer of Record. ClearPath is then ultimately responsible for all tasks related to the workers employment. All human resource related tasks move from your HR desk to ours, freeing you of the administrative burden of managing contract workers.
Customer Service
Providing superior customer service to clients and workers alike is a priority of ClearPath. Every client and their corresponding contract workers are assigned a dedicated Client Services Manager. This helps to facilitate continuity and understanding of projects, and ensures all stake holders experience a fully personalized service.
ClearPath's operational strengths, top quartile processes and procedures, and superior customer service are designed to mirror the business objectives of even the most demanding clients.
For more information or to speak to a member of the ClearPath team please complete our contact form.
ClearPayroll: Agent of Record Program
Independent Contractor Engagement, Billing and Payment
Relieve your procurement, accounts payable and HR departments from the time and effort spent on the administrative tasks involved with paying and managing Independent Contractors, 1099 workers and sub-vendors.
1099 Managed Service
Our sub-vendor billing and payment program is an outsourced solution for consolidating billing, payment, contracts and statutory and corporate policy processes.
This program enables companies to expand their supply chain by adding additional vendors and niche suppliers as sub-contractors to ClearPath.
Outsourced Administration
On / Off-Boarding process for Independent Contractors, 1099's and sub-vendors
Contract management
Fast, efficient payment processing
SOW / PO admin
Year-end 1099 processing
Consolidated Processes
Single contract with ClearPath, and ClearPath sub-contracts with vendors
Single consolidated invoice regardless of number of sub-vendors
Flexible billing cycles
Customizable invoice configuration
Risk Management
1099 / Independent Contractor structure evaluation via our ClearIC program
Corporate policy enforcement, including:

Insurance requirements
Background checks
Client specific NDA's

Break in service rules
Tenure and termination adherence
Document collection and verification
Co-employment mitigation program
Client Services
Superior customer service support
Single point of contact allocated for your sub-vendors
For more information or to speak to a member of the ClearPath team please complete our contact form.
At ClearPath, contractor payrolling is our core service. We are more efficient, and our costs are a fraction of those charged by traditional staffing companies. Our services enable forward-thinking companies to reduce costs by as much as 35 percent.
Defining the Trends Towards of Outsourcing Contractor Payroll
Increasing trend for companies to source or pre-identify their own contractors (skilled alumni, retirees, project based, seasonal & interim)
Cost savings of up to 35% can be achieved for W2 payroll through a specialist payroll company
Compliance with Independent Contractor classification regulations, co-employment issues, wage & hour rules requires expert knowledge
Traditional staffing firms don't have the processes, knowledge or desire to do this effectively or efficiently
Benefits of Using a Specialist Contractor Payrolling Vendor
Expert and experienced approach to contractor payroll and risk management
Easily integrated into existing processes
Consolidation and outsourcing of administrative burden including onboarding, document collection, accounts payable etc.
Superior customer service for all stakeholders
Benefits of Using ClearPath
By leveraging ClearPath's economies of scale, our clients receive payroll funding, benefits, insurance, and administrative support at a much lower cost than by obtaining them separately. Additionally, by contracting with ClearPath, you consolidate your vendor relationships within one channel, and receive a single invoice each pay period. We manage all your temporary workers and vendors, significantly reducing your administrative overhead.
Simple Integration
If you have your own talent pool or work with a network of staffing firms, our resources are designed to support and align your needs so you can focus on growing your business.
For more information or to speak to a member of the ClearPath team please complete our contact form.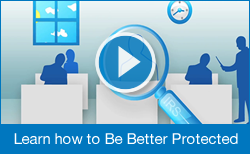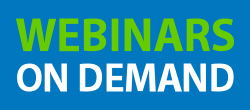 Payroll Savings Calculator
ClearPath clients save an average
of 15 – 35% on their payroll costs
by switching from a
traditional staffing firm.